Sorella rinsing liquid makes the drying of dishes faster. It fights against phenomena that can lead to the formation of stains on your dishes, glasses and other utensils.
The specificities of liquid Sorella
Fragrance-free and transparent, Sorella rinsing liquid is a product specially designed for the dishwasher. By accelerating the drying time of the dishes and neutralizing the alkalinity of your products, this rinsing liquid will prevent the formation of stains on your plates (even if they are made of plastic), and will also make them brighter as new.
Composition and ecological advantages of the product
Sorrela rinsing liquid contains non-ionic surfactants which represent 15 to 30% of its composition. It also contains alcohol and citric acid, the latter being present in nature. It has no artificial flavours or colours. The liquid is also made without preservatives.
Tips for using Sorella liquid
To benefit from the results promised by the manufacturer, it is recommended to follow the instructions for use carefully. Sorella liquid is specially formulated for dishwashers, but it can also act as a tank renovator for limescale washing machines. As for the dosage, it varies according to the device setting and is done automatically.
To clean the dishwasher, pour 50ml of the product into the powder container. The thermostat must be set to its highest level. Run the machine idle. Note that pre-washing is not necessary. You will also not need powder or lozenge.
To clean the washing machine, you will not need detergent, 100 to 150ml of the product to put in the drum is enough. The temperature must be set to 60°C. It is necessary to turn the machine idle. Again, pre-washing is not required.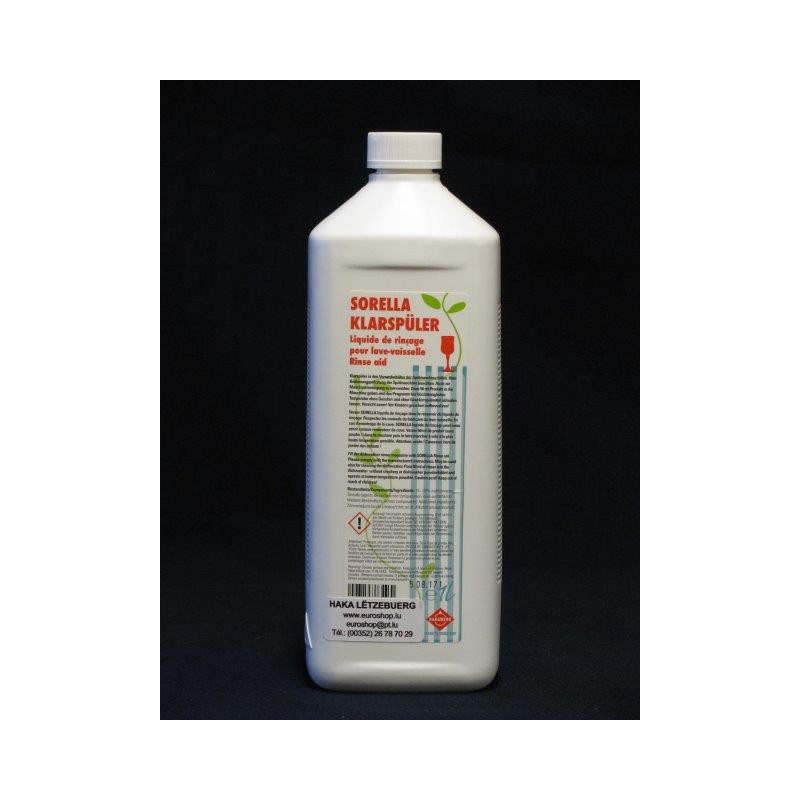 Identification of hazards:
Classification (Regulation (EC) N 1272/2008)
The product is not considered a hazardous preparation.
The products are used exclusively by the company SHRAVAKA within the framework of its professional activity and are not available for sale.